Tel Aviv packs a little bit of everything within its boundaries. It's urban cool and sophisticated on some blocks with bustling cafes, shopping centers and all-night clubs, while a few hundred meters away provides a glimpse of the ancient Middle East. My favorite activities, aside from the beautiful shores of the Mediterranean, are the colorful markets offering delicious treats amid frenetic crowds.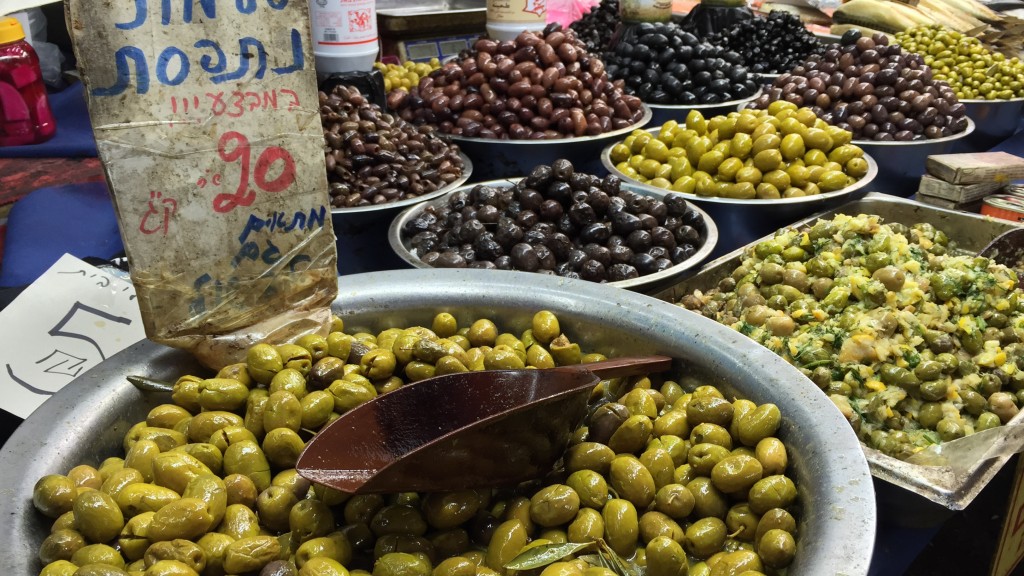 Shuk Carmel
Tel Aviv's main outdoor market, Shuk Carmel, takes up several city blocks and is packed with vendors selling everything from fresh veggies, olives, meats, spices, cheeses, candy, freshly baked bread and prepared foods. You'll spot locals toting groceries and tourists strolling around with cameras. Come on an empty stomach to sample specialties from food stalls, including fresh squeezed juices, shawarma, kebabs, falafel and burekas.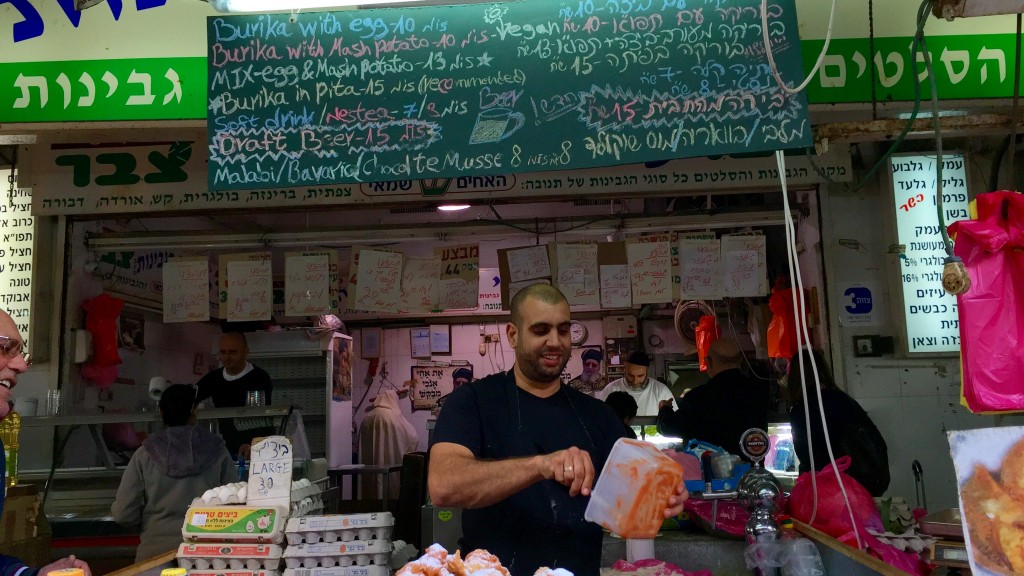 Shuk Levinsky
Nestled towards the south of the city in the Florentin neighborhood is the Levinsky market. It's not an outdoor market, rather a small neighborhood of storefronts selling fragrant spices, nuts, legumes and dried fruits. Originally settled in the 1930s by Balkan immigrants, visitors will find a multicultural mingling of Israeli specialties, Persian spices, Turkish Burekas and a range of spices from throughout the Middle East and Asia. Restaurants in the area include:
Boutique Naknik (50 Levinsky St.) sandwiches and sausages
Burekas Pinso (43 Levinsky St.) flaky, Turkish style burkeas
Cafe Kaymak (49 Levinsky St.) vegetarian cafe & coffee shop
Niso (47 Levinsky St.) Middle Eastern staples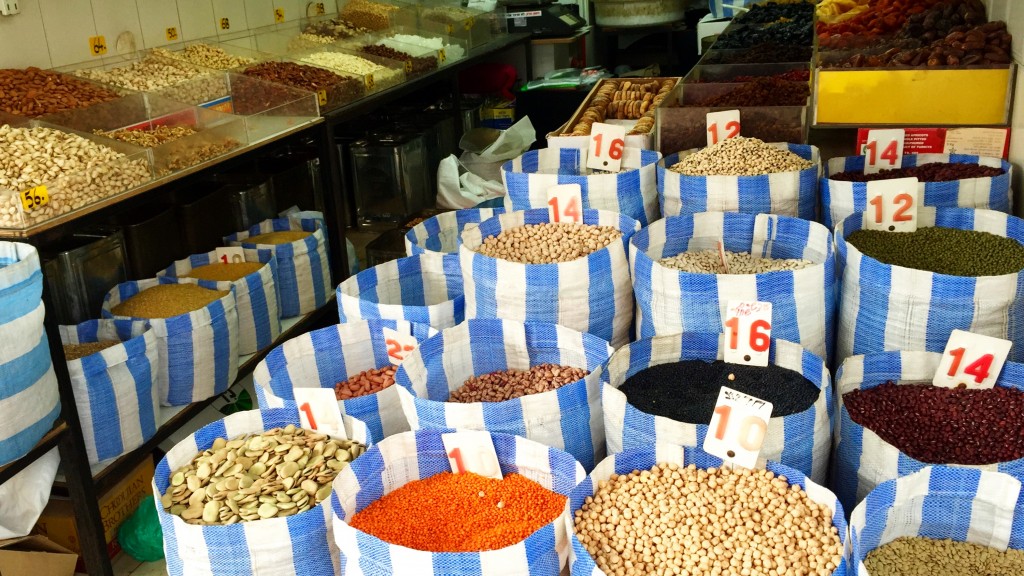 Shuk HaNamal
The newest of the city markets is in the Port of Tel Aviv, and is definitely the upscale sister to the Carmel market. It's fully enclosed in a hangar on the port, and fashioned after the gourmet food markets of Europe. What you'll find: gourmet cheeses, organic produce, handmade pasta, fresh juices, coffee and artisanal baked goods. In addition to the food there's also a great view of the sea.
Jaffa Flea Market (Shuk HaPishpushim)
Aside from a pair of earrings, I've never bought anything on my several trips to this flea market, but it's an amazing stroll and a jackpot of colorful photo ops around every corner. All this browsing however, does work up my appetite. There's Arab kebab restaurants, cafes, bars and coffee shops in the neighborhood.
Ali Karavan, otherwise known as Abu Hassan (1 Ha Dolfin St) The words "best hummus in Tel Aviv" is bantered about in relation to this unpretentious restaurant that only serves hummus with freshly baked pita. About a 10 min walk from the market.
Cafe Puaa (8 Rabbi Yohanan Street) eclectic Israeli fare
Leimech (11 Amiad St.) cafe and bar offering breakfast, lunch and dinner