My sailing trip from Dubrovnik to Split took to me to several islands in the Adriatic along the Dalmatian coast. My favorite stop was the island of Korčula — a stretch of land just 29 miles long, boasting a storied history, fairy tale medieval architecture and plenty of food and vineyards. First settled by the Greeks, then the Romans, Byzantines, Venetians, and later taken over by the Italians during WWII, it's now firmly part of Croatia. It's rumored to be the birthplace of Marco Polo, though the Italians strongly disagree. We can all agree the cuisine of the island has embraced its many influences, and is a rich melting pot of Mediterranean and Adriatic flavors. Here are my tips for five things to eat (and drink) on the island.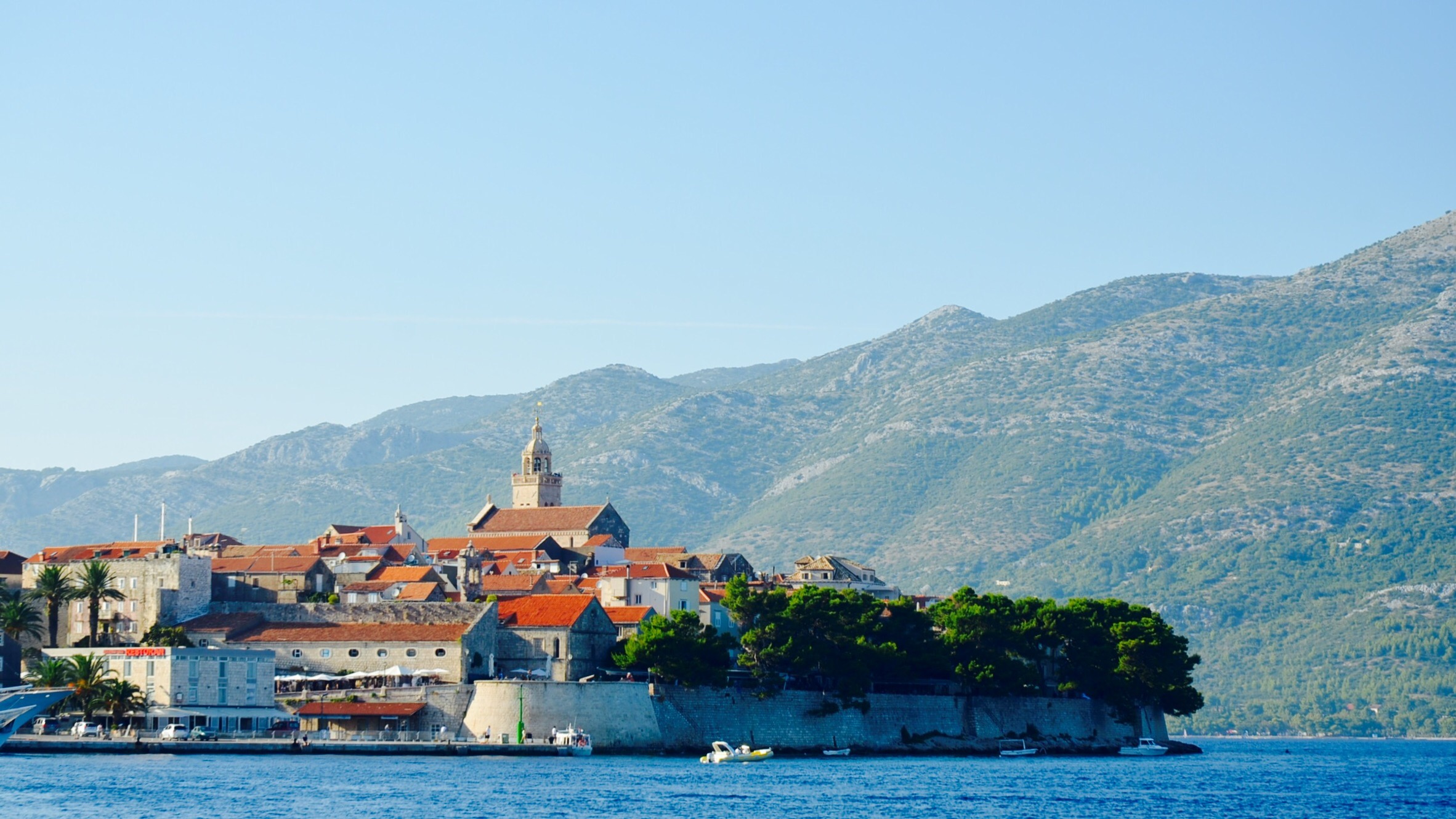 White Wine
Korčula is home to several micro-climates and produces two distinct wines from grapes native to the island. Pošip is a full-bodied, dry white with a distinct deep straw color that matches its deep flavor. Grk, made from the grk grape, is grown and produced exclusively in the small village of Lumbarda located on the eastern tip of the island. This one, lighter tasting, more acidic and boasting more tart notes than Pošip, was my favorite of the two. It was the perfect wine to sip on a sailboat in the Adriatic under the summer sun.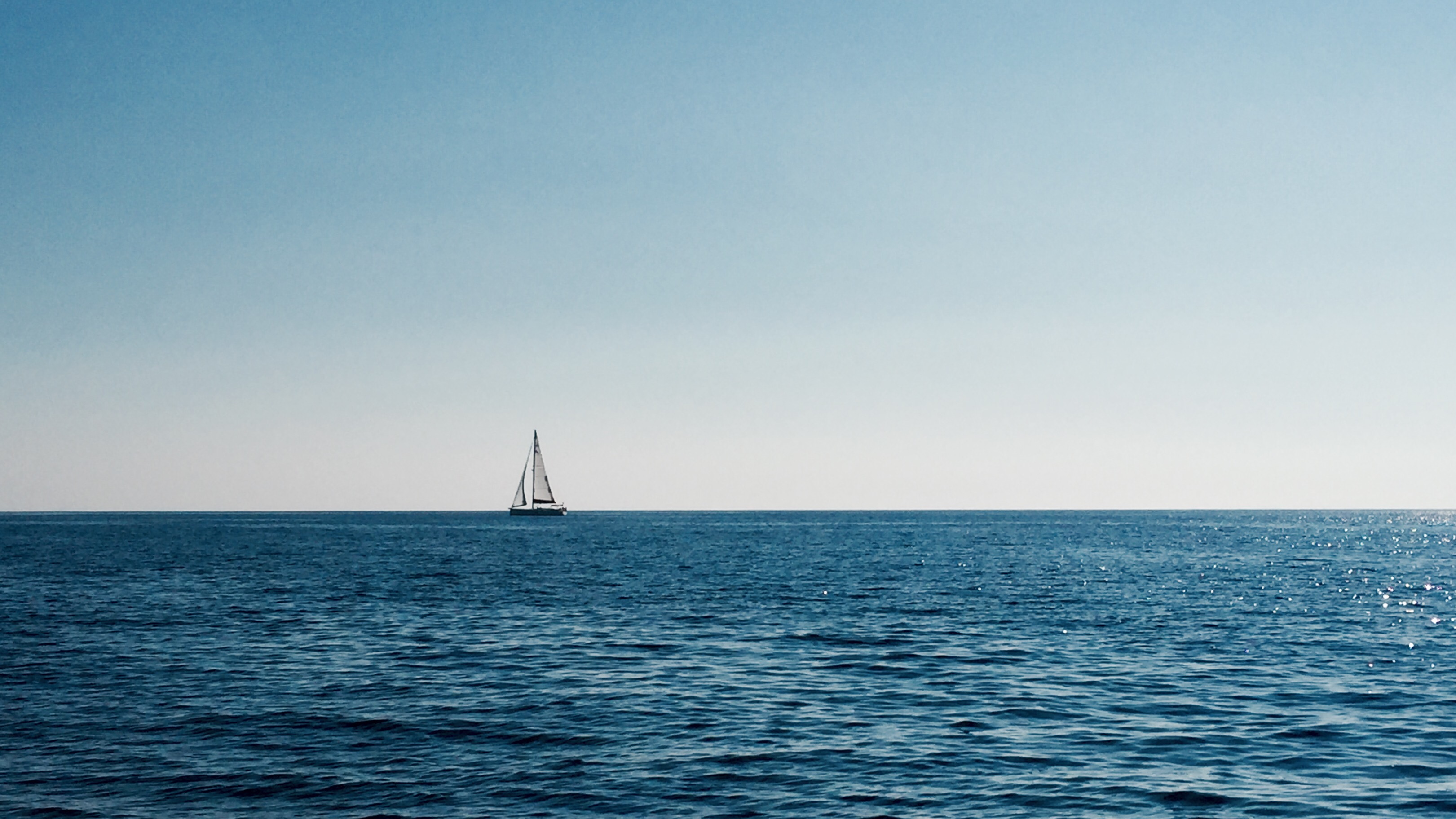 Handmade Pasta
Žrnovski makaruni is a hand-rolled pasta native to the island. While mostly made by local cooks, it can be found in a few restaurants in the main city of Korčula. You'll find it typically paired with a meat-based tomato sauce similar to Bolognese. If you're curious, you can take a cooking class to learn how to produce these little gems yourself.
Sweet Treats
The bakery and shop selling local specialities, Cukarin, makes an eponymous cookie (the cukarin) which was one of my favorite sweets of the whole trip. A simple citrus scented egg biscuit, the flavor immediately took me back to my grandmother's Italian-American kitchen in Western, NY as a child. The bakery also produces several other cookies and pastries, including amareta cookies, klasun, a small pocket of pastry dough wrapped around a dense walnut filling and the Bombica Marko Polo, a heavy duty pastry made of walnuts, filled with cream and covered in chocolate.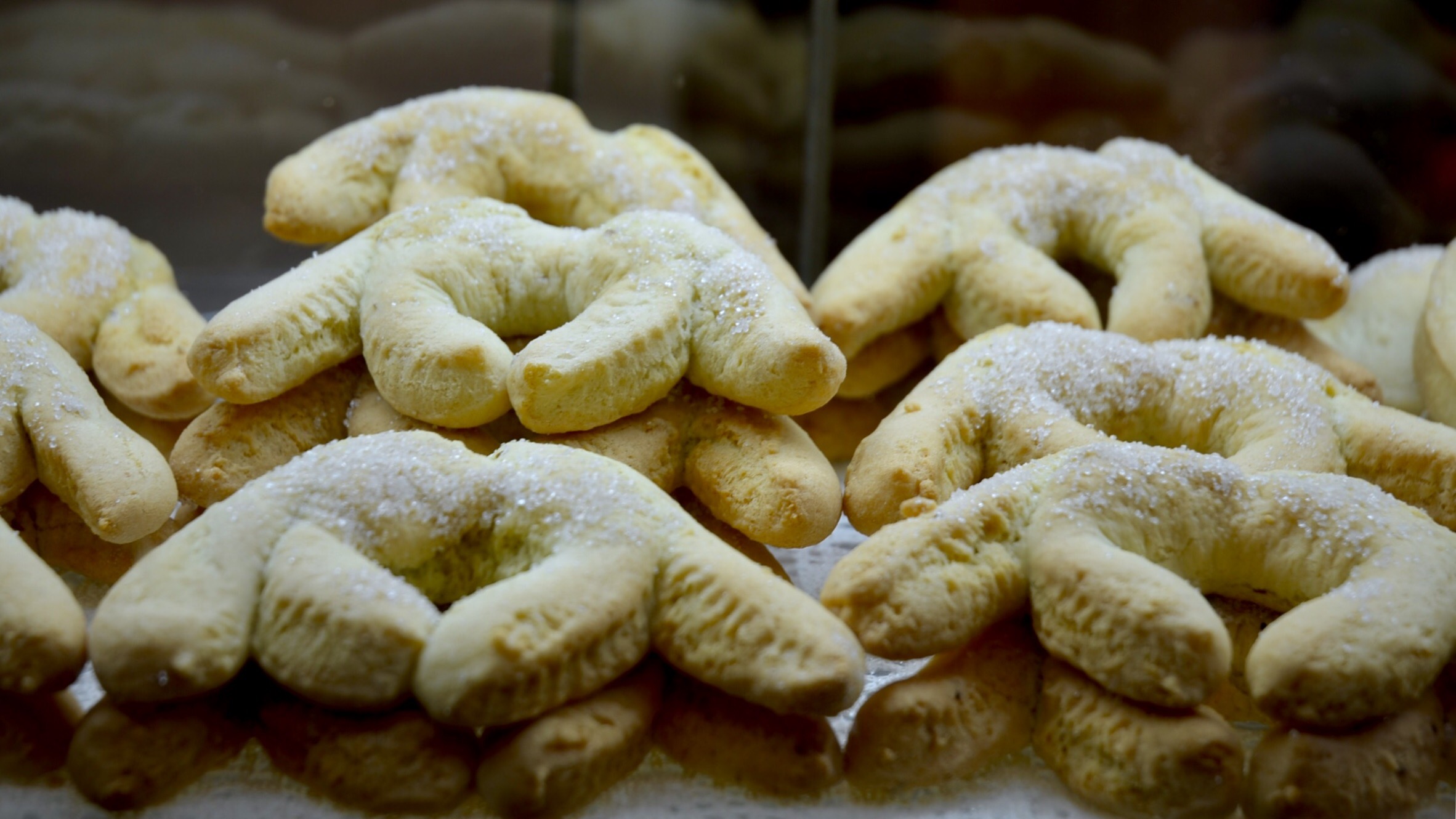 Ice Cream
There's no better way to savor a summer day on an island in the Adriatic than to stroll around enjoying homemade ice cream. Kiwi, in the center of town, makes it all from scratch with flavors including dark chocolate, mixed berry, nutella, pistachio and tiramisu.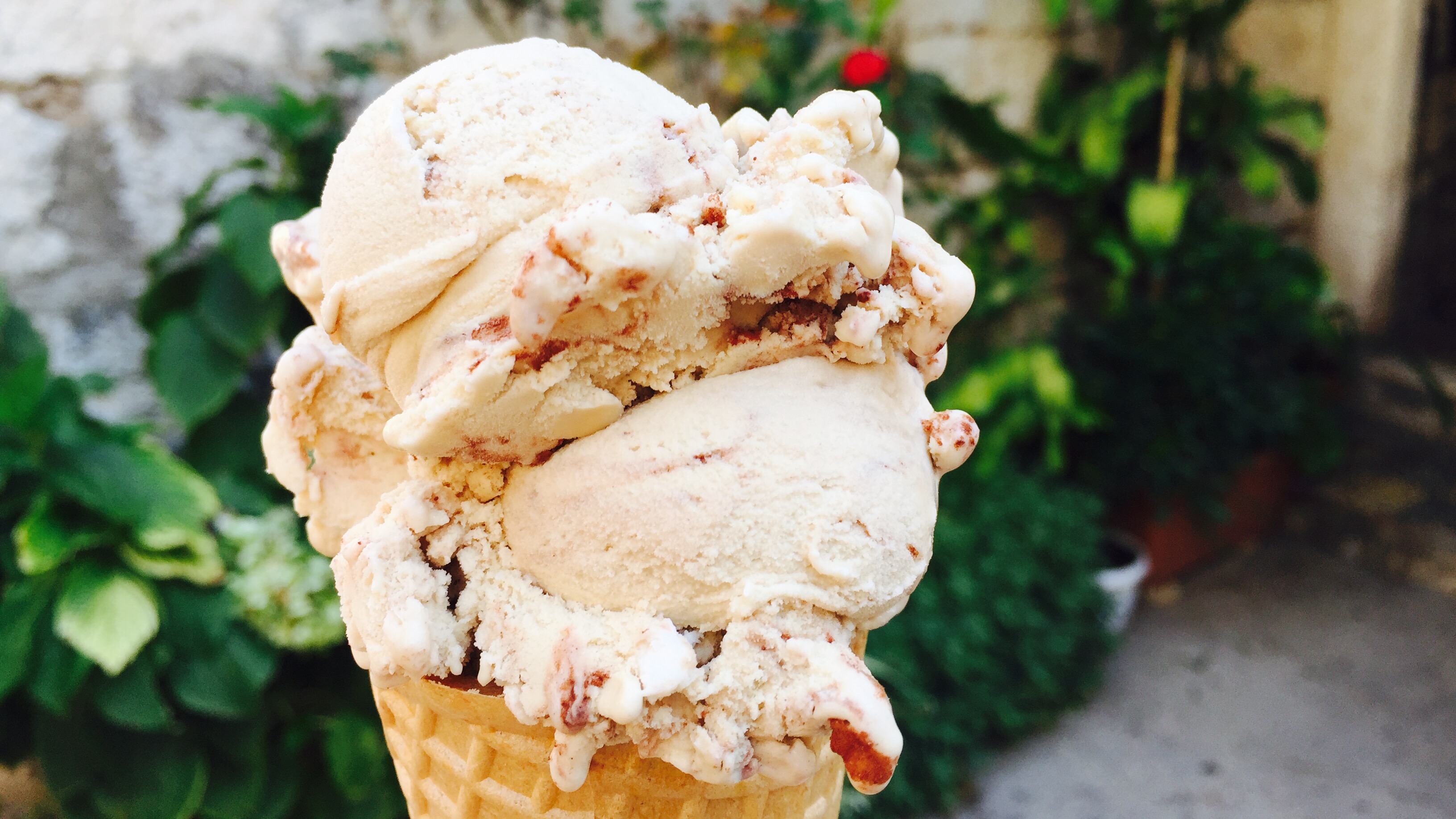 Peka
Similiar to the concept of tagine in Morocco, Peka refers to the meal and the cooking vessel found on the Dalmatian coast of Croatia. Meats, vegetables and potatoes are slow roasted over hot coals in a heavy iron pan with a bell-shaped dome (peka). Local lamb, octopus, chicken or veal are typical, but if you're in Croatia try the lamb or octopus. You'll need to order ahead (as it takes several hours to prepare) and be warned that it typically feeds at least 3 people.