I did not go to India to eat. The trip was about spending time with friends and taking in the chaos and the color of the country — from the frenetic ghats on the Ganges, to the comparatively serene pace of Rajasthan. However, in between tuk-tuk rides in crowded cities, a sprint to the gates of the Taj Mahal at dawn and a camel festival in the Thar desert, I found plenty of tasty snacks.
Taj Mahal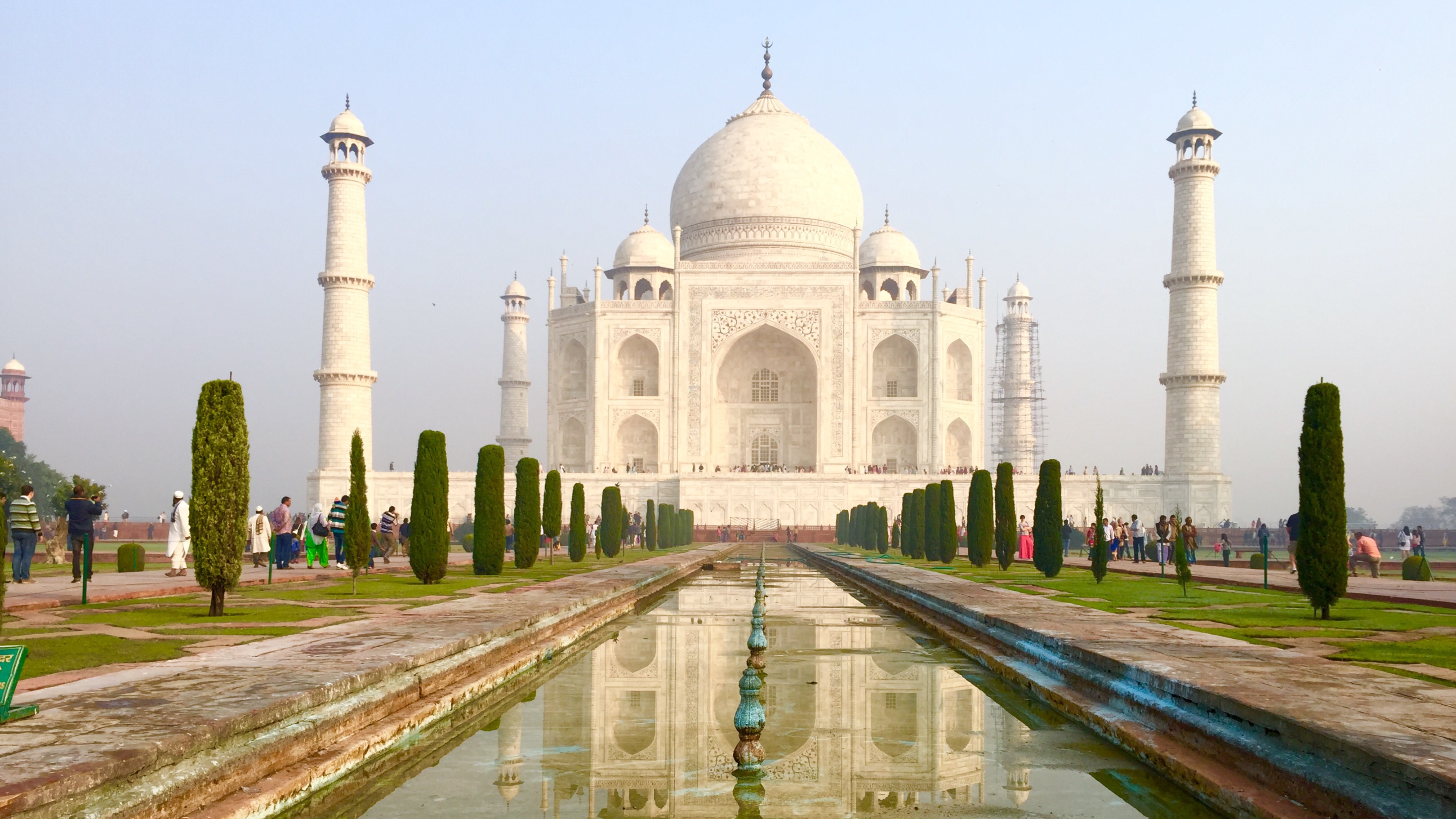 Nan Khatai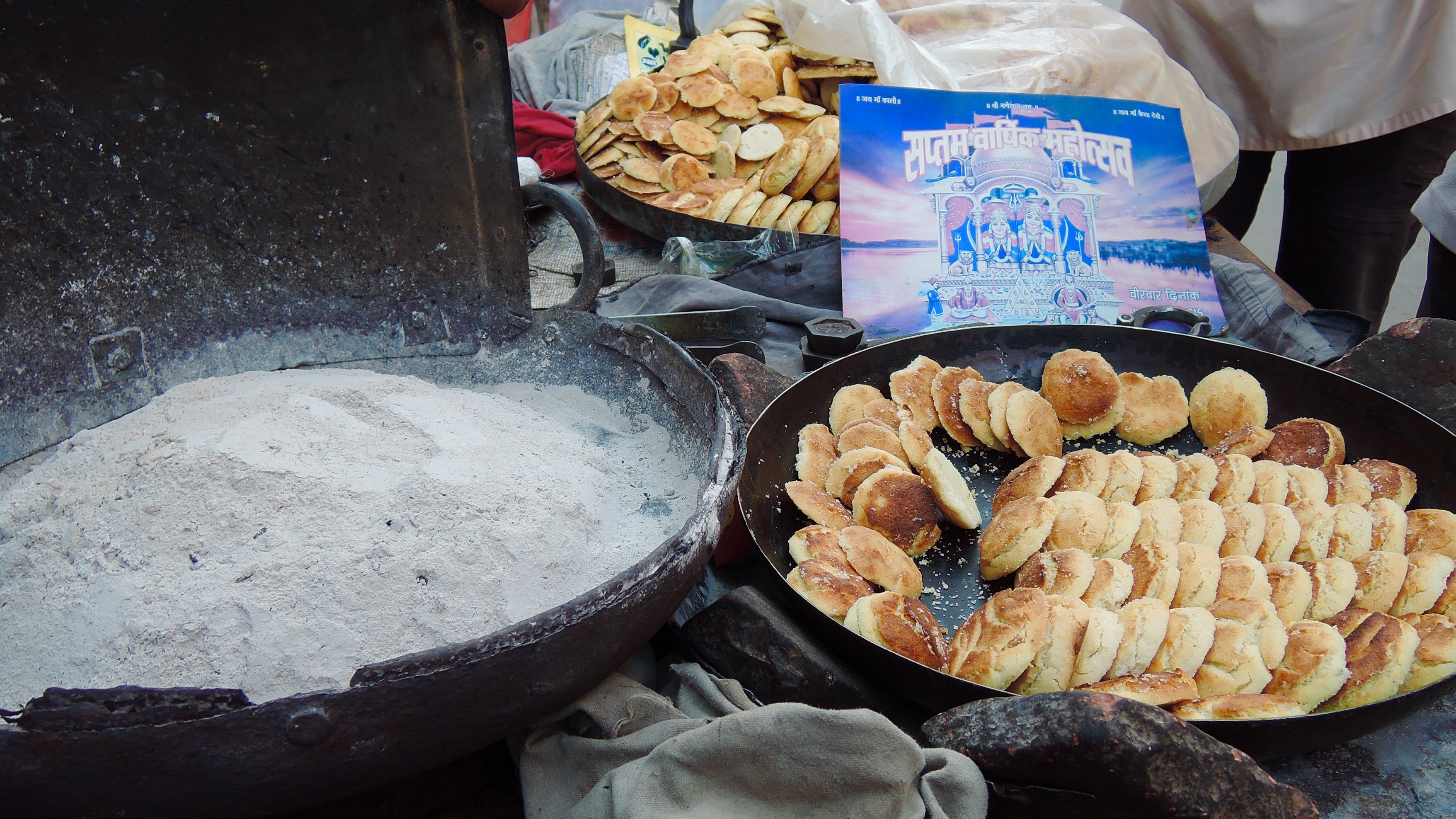 These cardamon scented shortbread biscuits are easy to find in Old Delhi. Street vendors bake them in small carts by placing a cast iron pan full of hot coals on top of the cookies for a few minutes until they are cooked through. It's a sweet confection (with a hint of smoke from cooking) that goes well with a cup of hot chai. Just be delicate, they crumble easily.
Snacks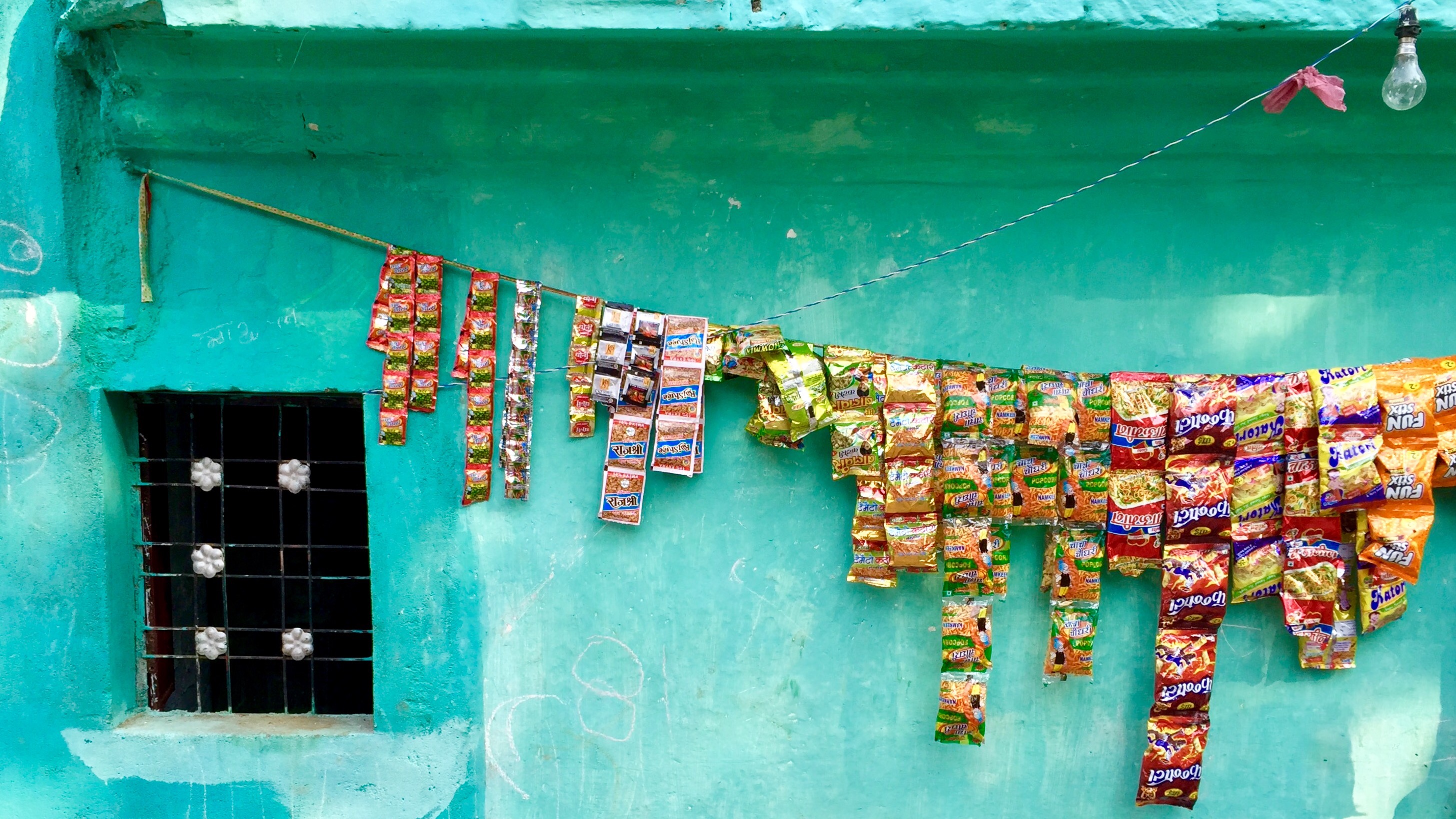 Packaged snacks are cheap, just a few rupees, and easy to find. Like  potato chips back home, you can pick up a pack of popular snacks, including moong dal (fried, spiced lentils),  chivda (the Chex mix of India) and bhujia (fried sticks of chickpea flour) just about anywhere from small shops to train station platforms. Speaking of trains, if you intend to ride the rails I highly recommend having a few of these on hand during the journey because the food selection aboard the trains are of questionable sanitary standards at best.
Riding the Rails
Gulab Jamun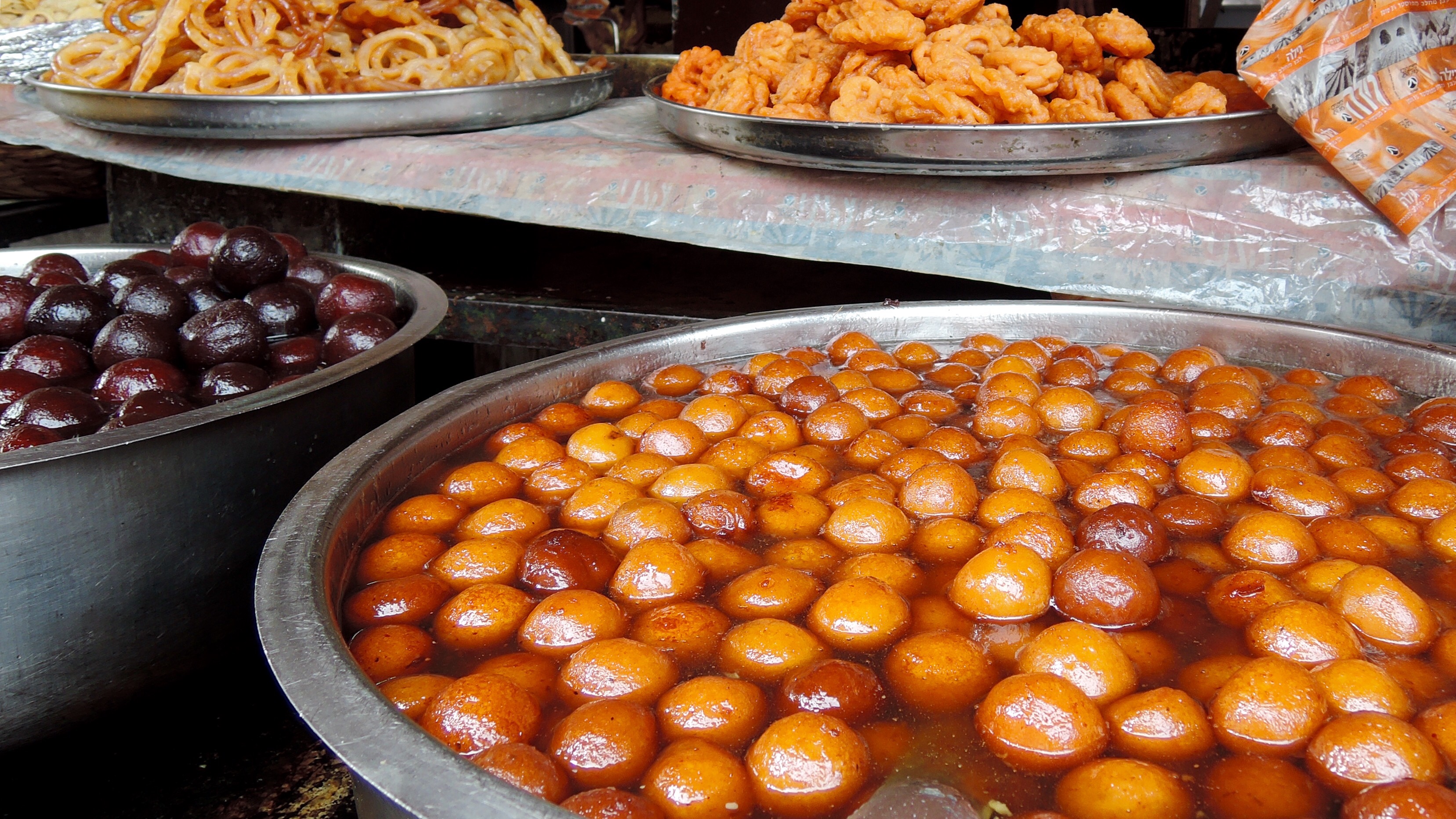 We ate a lot of these sugar-syrup soaked doughnuts. In fact, one of our travel companions finished just about every dinner with a bowl full of the sweet pastry balls. The dough is mixture of wheat flour and milk powder, which keeps them extra light and airy, and the syrup is lightly flavored with rosewater and cardamon.
Lassi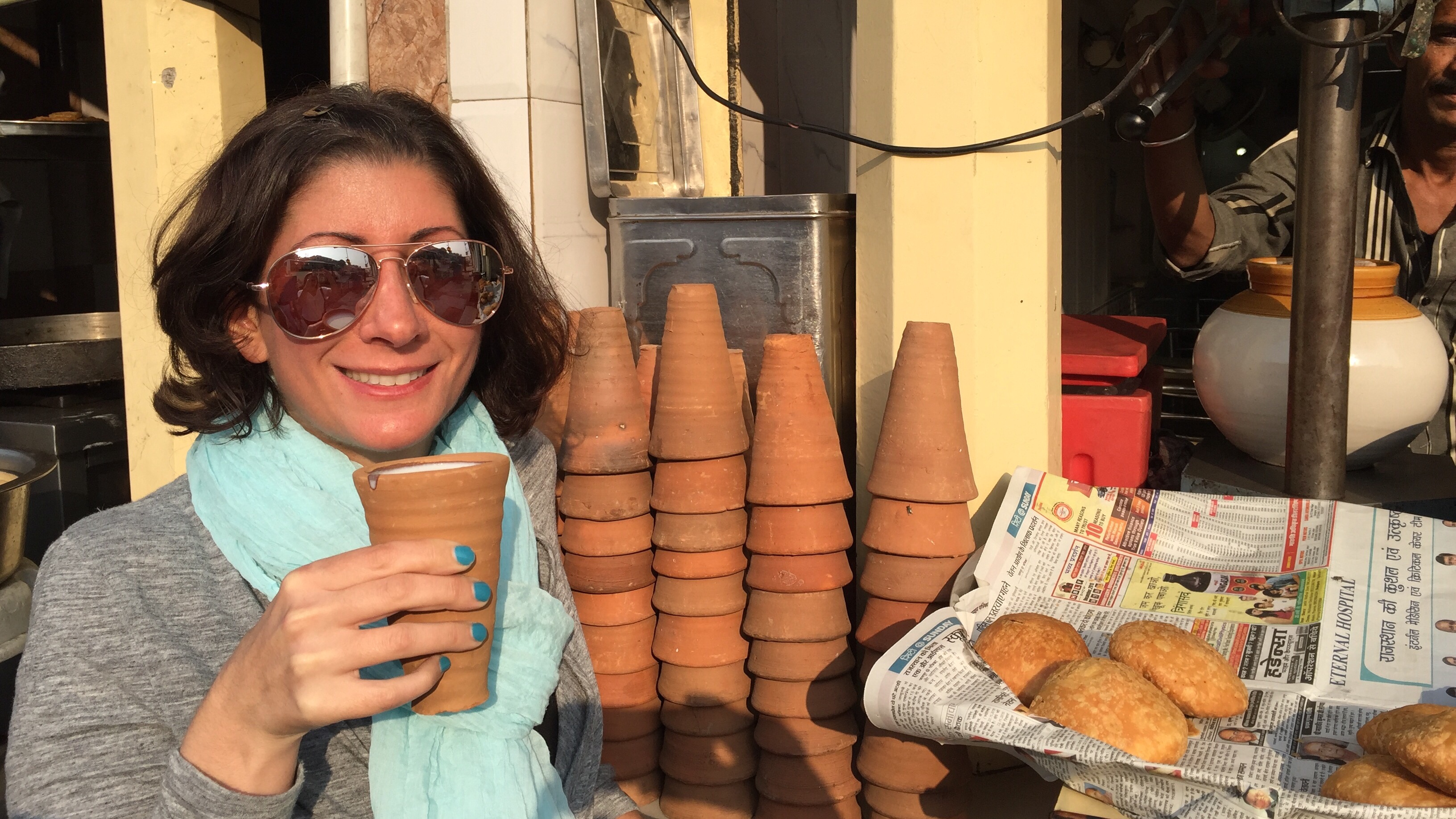 A fresh lassi in India is nothing like the thick milkshake-like drink found stateside. A sweet lassi is simply yogurt, milk and sugar blended until it's light and frothy (sometimes with fruit) and served iced cold in disposable clay pots. The savory variety, the salted lassi, combines yogurt, milk, salt instead of sugar and a hint of cardamon.
Barfi
My favorite of the sweet treats. We arrived in Delhi at the end of the Diwali celebration where these fudgey confections made of sweetened condensed milk are as ubiquitous as chocolate chip cookies are back home. Every bakery has a range of flavors. I prefer the most basic pistachio.
In addition to stumbling on great snacks and street food, we also stumbled upon several weddings and street celebrations, which made the trip even more memorable. There's nothing quite like an impromptu dance fest in crowded streets alongside locals, children and cattle. 
And I encourage everyone, at least once in their life, to experience filth and beauty of the Ganges at dawn. I leave you with just the beauty.