Planning a trip to Spain? While all the world is briefed on Barcelona's foodie status, Madrid offers more bars per capita than anywhere else in the EU, and therefore a whole lot of Tapas to sample. And a tip for those who imbibe a little too much — Tortilla de Patatas (potato omelette) is the perfect morning cure.
Jamon
I've flirted with vegetarianism over the last few years, and have happily cut out most meat. Spanish Jamon, however, is one of the last carnivore indulgences that I enjoy, and the separation anxiety is high upon the return to the US where the high quality Jamón Ibérico de Bellota is both hard to find and extremely expensive. This is no Serrano ham! The heritage black hoofed pigs feast on chestnuts as they roam freely in the woods — leading to an intense, nutty flavor and streaky fat that melts like butter. Eat it while you can, at every meal.
Chocolate con Churros
Be prepared, there's no going back to the likes of Swiss Miss hot cocoa after sipping the pudding-like, drinking chocolate of Spain. You'll forever be chasing the high of that first time dipping freshly fried churros in thick, sweet chocolate. However disappointing all future churros or hot chocolate experiences may be in comparison, it's definitely worth the risk. A few top choices in Madrid include:
Chocolatería San Ginés, Pasadizo San Ginés, 5
Chocolatería Valor, Calle del Postigo de San Martín, 7
Sardines, Shrimp and Seafood Aplenty
Madrid may be landlocked, but there's a hefty supply of fresh fish to be found in the city, in fact the Mercamadrid is one of the largest fish markets in the world. There are the freshly grilled sardines from a local fave in El Rastro, irresistible garlic shrimp, fried squid sandwiches (bocadillo de calamares) from vendors near the Plaza Mayor, anchovies, codfish and more.
Grilled sardines: Bar Santurce, Plaza General Vara del Rey, 14
Garlic shrimp: Casa del Abuelo – calle de la Victoria 12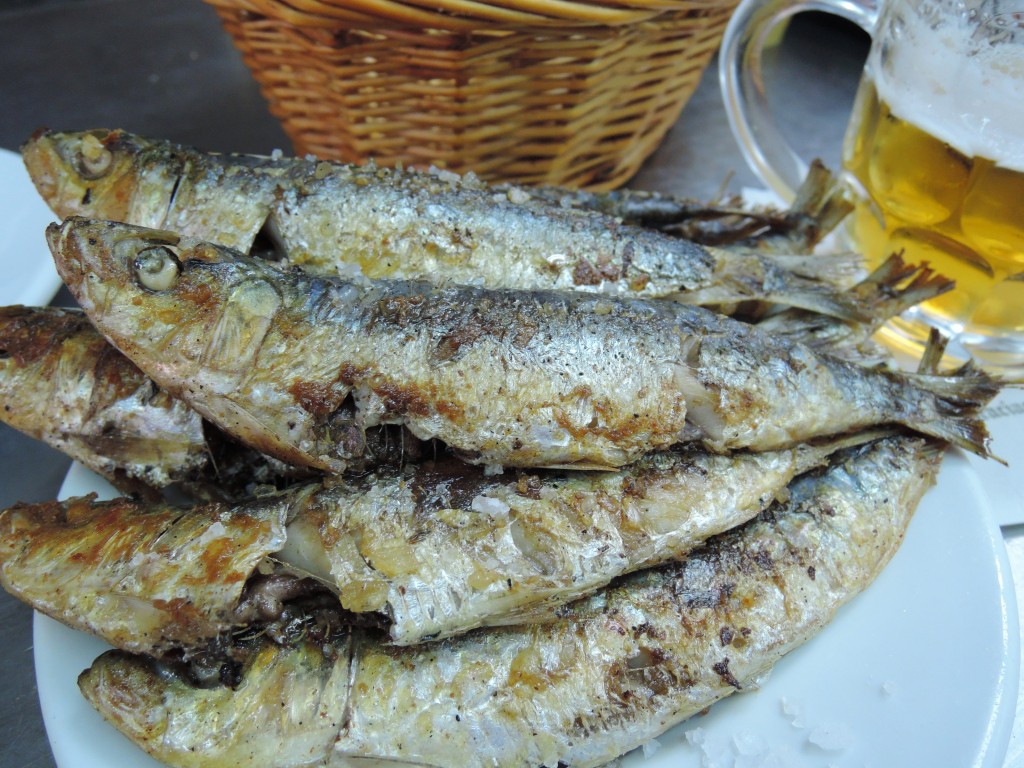 Cookies from the Convent
Cloistered nuns who reside in a 17th century convent tucked behind the Plaza de Villa bake specialty cookies and sell them for their livelihood, without having contact with the outside world. A buzzer on the outside door grants you access, then you must wander through the inside courtyard until you find a small door with revolving compartments like that of a lazy susan. You tell them what kind of cookies you want, place the money in the compartment, spin it around, and cookies follow in the next spin. I don't speak much Spanish, so they were kind enough to place one box each of the 4 varieties they had that day, I chose the box of almond cookies, and then placed my money in the door.
Location: Plaza del Conde de Miranda
Vermouth
I can't say I've ever had much, if any, vermouth, but during my week in Spain it was a daily occurrence with the afternoon or evening meal. Several of the tapas bars we visited even had their own house-made variety, which was a treat served with….a plate of jamon. And it goes down a little bit more quickly than it should on an empty stomach!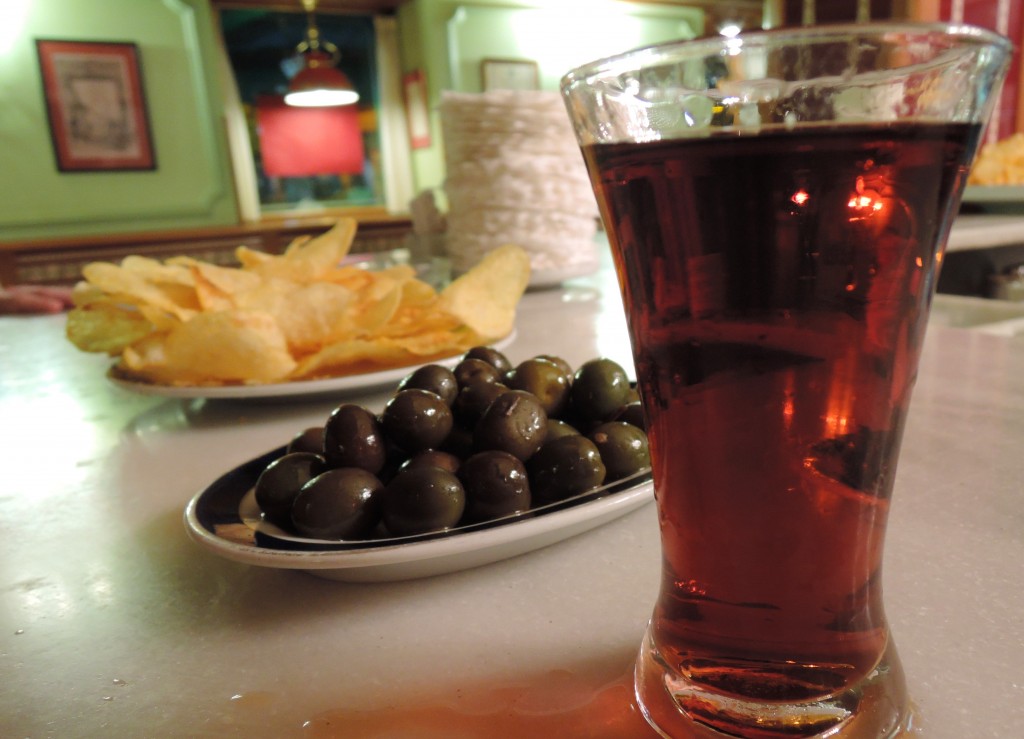 A Little Bit of Everything
If you can't decide what you want to eat, but want to sample a little bit of everything, the Mercado de San Miguel is a good bet. Some folks have decried the market, that boasts several dozen prepared food vendors, as being a bit overrun with tourists, but not to worry, plenty of locals pack in during tapas hours, too.
Looking for even more to eat? I don't usually choose organized tours, but the Tapas Tour by Madrid Food Tours is an excellent choice for high quality food from off the beaten path restaurants. And there was plenty of culinary and city history along the way, too. Their blog is also jam packed with food and travel tips for Madrid.