Boston finally has a year-round, indoor public market. While not as showy as the extravagant food markets of Europe, the downtown destination is a boon for those searching for local produce and freshly prepared foods ranging from organic smoothies, gourmet grilled cheese, and sweet treats. With more than 35 vendors, you'll need to be the pickiest of eaters not to haul home a jackpot of produce and specialty foods. Take your eats to go, and picnic in one of the nearby urban parks.
There's also a large public space used for cooking demos, lectures, and even group exercise events. My favorite features is the cookbook exchange – bring an old one you don't use, and go home with one that's new to you.
Tip: arrive on an empty stomach, and say yes to all the samples!
Chocolate
I consider chocolate a food group, and seldom go a day without indulging in life's sweet pleasure. You should too.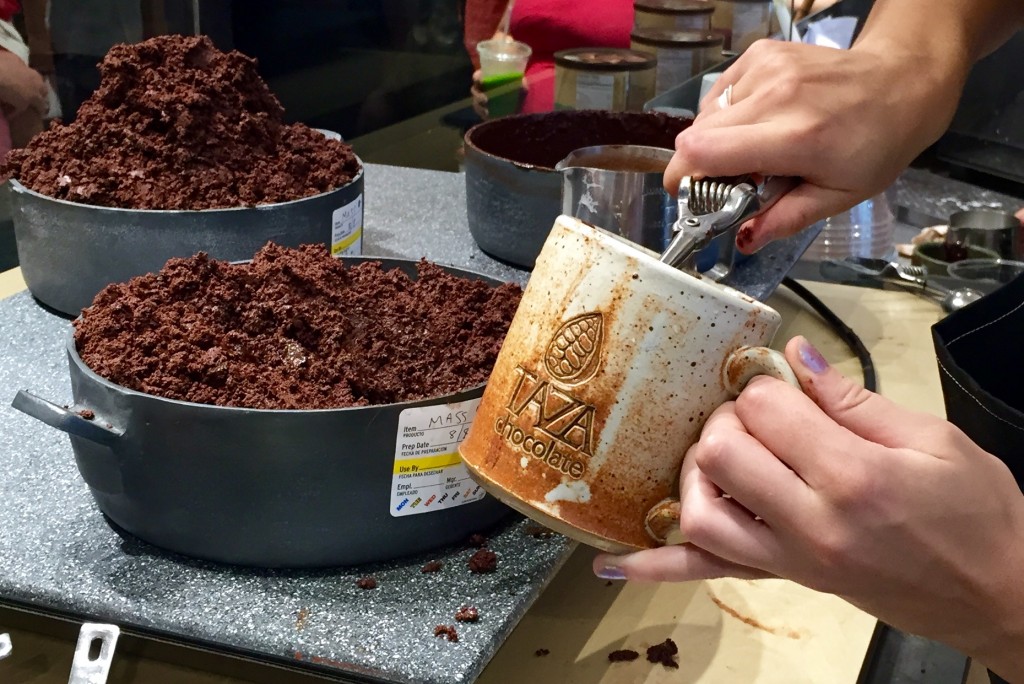 Sweet Lydia's – Homemade smores, candies and chocolates.
Taza chocolate – In addition to the bars, try the iced or hot chocolate beverage, and add a dash of cinnamon. You'll never go back to stuff in a tin, again.
Sandwiches
The market is a burgeoning UN of global finger friendly foods.
Beantown Pastrami Company – Classic hot pastrami and corned beef sandwiches.
Bon Me – Vietnamese banh mi, rice bowls and noodle dishes.
Inna's Kitchen – Israeli falafel, sabich (egg & eggplant), knishes and more.
Jasper Hill Farm – The cheese monger toasts ups an incredibly rich grilled cheese sandwich.
Noodles
As autumn approaches, these are the best cures for a cold, gray New England day.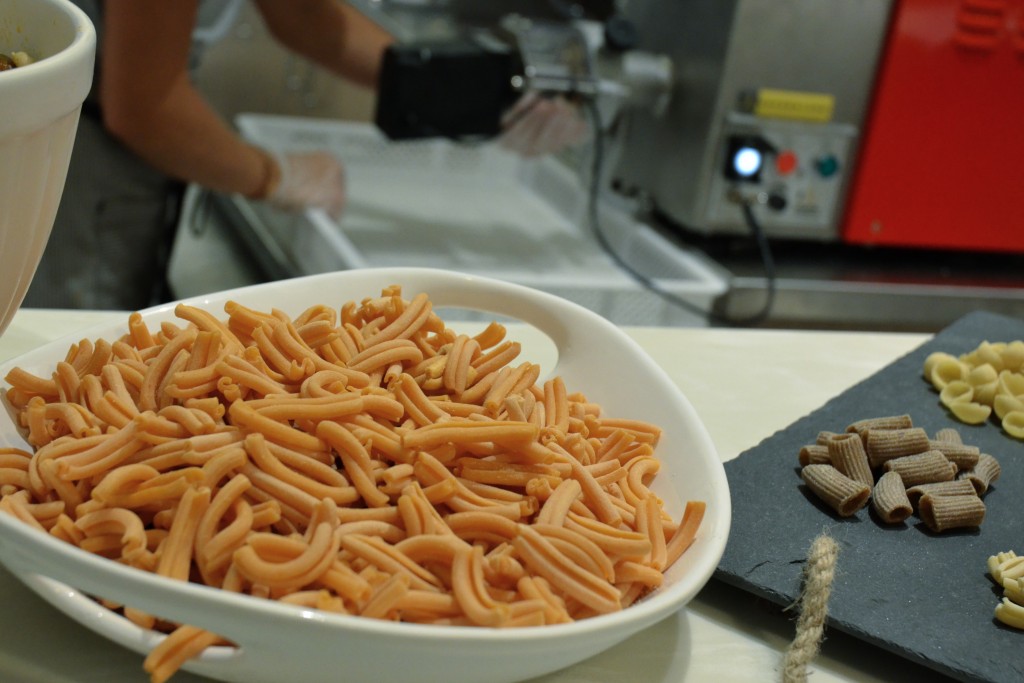 Nellas Pasta – Freshly made pasta, including ravioli and extruded shapes made on-site.
Noodle Lab – Piping hot bowls of ramen and Shanghai noodles — all hand pulled.
Doughnuts
Boston is definitely having a gourmet doughnut moment. Best to over-indulge now, lest the doughnut trend goes the way of the cupcake circa 2012.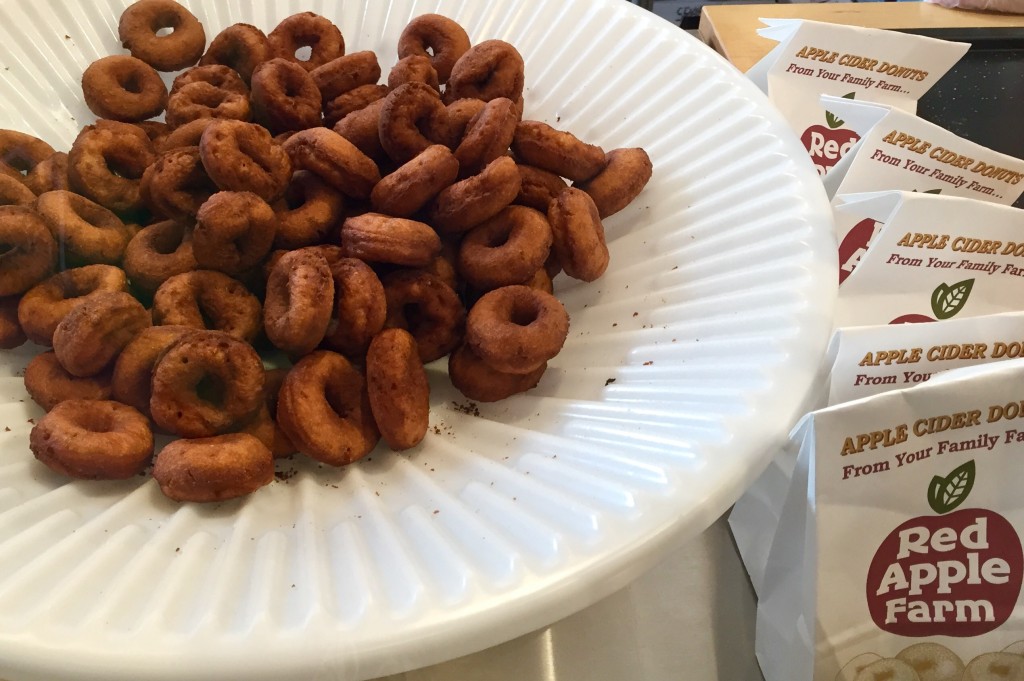 Red Apple Farm – Mini cider doughnuts. They also offer a wide range of apple products, like apple butter, syrup, cider vinegar.
Union Square Doughnuts – An outpost of the Somerville bakery that has attained cult-like status.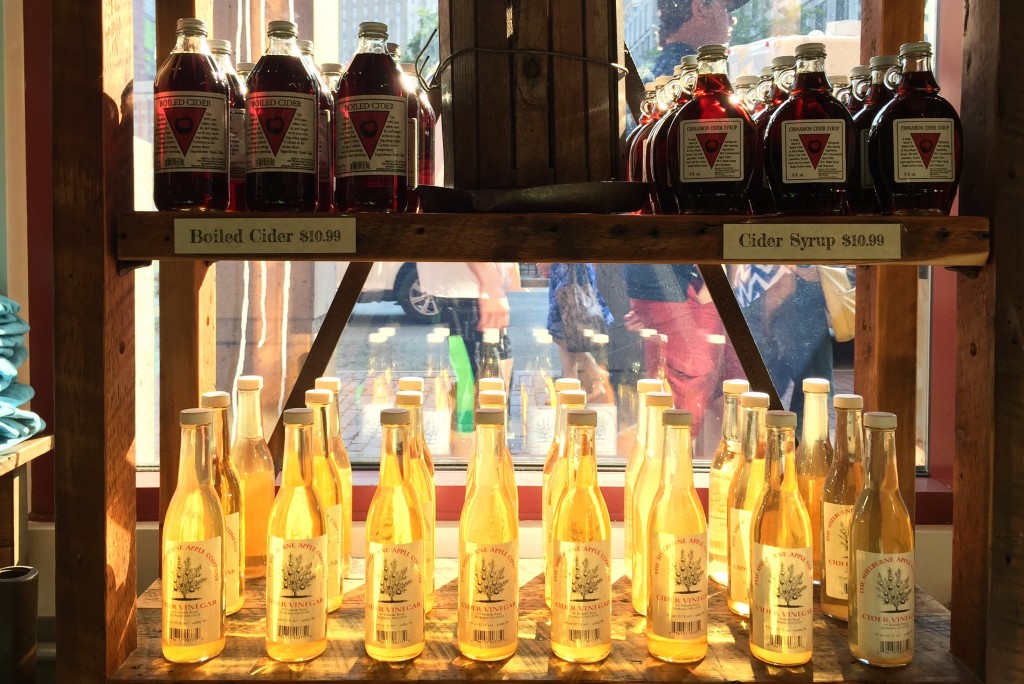 Fresh Produce
From heirloom tomatoes to fabulous favas, you'll only find locally sourced, in-season produce. Enjoy the bounty now. Though I'm told we'll have a wide array of root veggies to choose from in the winter months.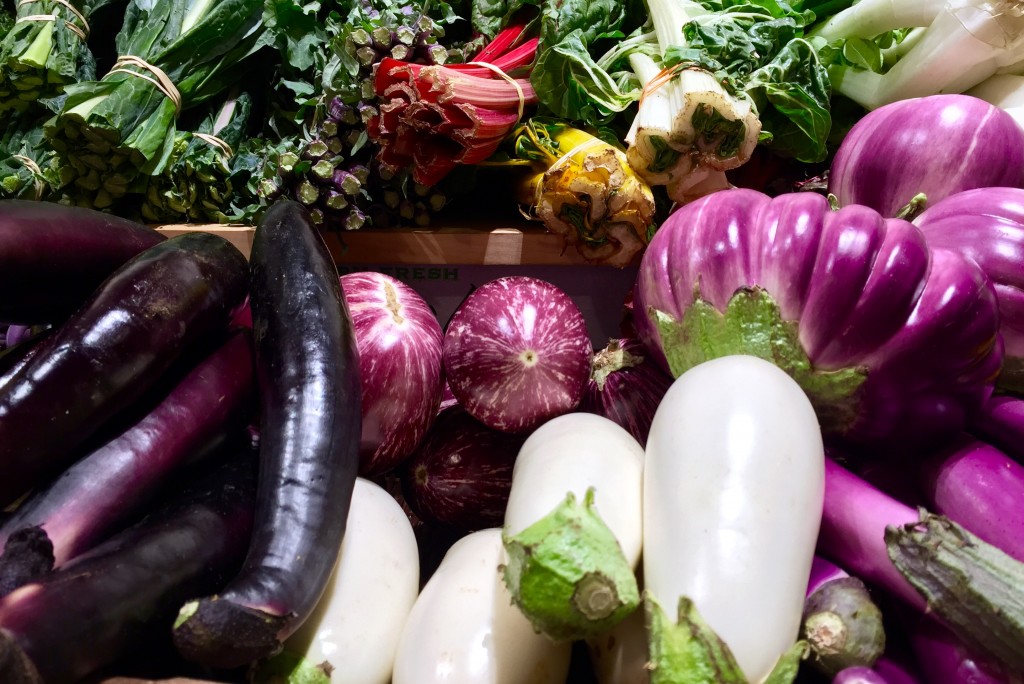 A full list of vendors can be found here.